Entertainment and Weather Are Just Two of the Reasons Why Your Second Home Should Be in LA
Are you searching for a location to buy a second home for you and your family? Choosing the perfect part of the country for your vacation or second home is vital for your ultimate enjoyment of the home and to maximize your investment. Luckily, you don't have to look any further. Los Angeles real estate is extremely popular with those looking for second homes due to its location, beautiful weather, and thousands of dining, shopping, and entertainment choices. We've compiled the top four reasons why you should consider LA for your secondary home.


1. There Are Plenty of Entertainment Options
No matter what your hobbies or interests are, you'll find something to keep you entertained in Los Angeles.
Sports fans
can attend Kings, Lakers, Dodgers, Chargers, Clippers or Rams games, while foodies get to choose their ideal dining spot from the more than 29,000 restaurant options in the Los Angeles metro area. Visiting Santa Monica Pier, meandering down the Hollywood Walk of Fame, and relaxing on Zuma Beach are just a few more of the entertaining options available to those who live part-time in L.A.
Those who buy downtown Los Angeles real estate also benefit from the many cultural opportunities in the area including the
Walt Disney Concert Hall
, The MOCA contemporary art museum, and the LA Library. Downtown also has a variety of unique neighborhoods to explore like Little Tokyo, the Art's District, and Chinatown. One thing is for certain: when you buy a home in L.A., you'll never have a lack of things to do!
2. The Weather Is Ideal
With
highs that rarely go above 85 degrees
and lows that never dip below 40, Los Angeles has the ideal weather for those who love moderation and don't want to deal with sweltering summers or icy winters. LA also has an average of 284 sunny days per year, almost 80 more days than the United States average. If your primary home is in a part of the country that has numerous storms, frigid seasons with ice and snow, or blistering hot months, choose a second home in sunny Los Angeles for a break from the extremes.
3. A Location That Has It All
Los Angeles is one of those rare cities where you can go skiing in the mountains and swim in the ocean on the same day. The San Bernardino Mountains are less than a two-hour drive from downtown Los Angeles while the beach is just a short jaunt from every LA neighborhood.
In addition to the mountains and the beach, Los Angeles is near a number of other fun cities including Long Beach (25 miles away), Malibu (34 miles away), and Santa Barbara (95 miles away.) If you would rather hop on a plane than drive, Los Angeles has numerous airports, including the enormous LAX, that can easily take you anywhere you want to go.


4. There Are Hundreds of Neighborhoods to Choose From
Covering 4,851 square miles and home to more than 13 million people, Los Angeles is one the largest and most populated cities in the world. The sheer size of the area means there are hundreds of neighborhoods to choose from for those who want to purchase Los Angeles real estate for a second home. It's easy to find one that perfectly fits your lifestyle, budget, and personal preferences. Here are some of the neighborhoods worth considering:
Westwood. If you want to rent out your second home when you're not visiting it, consider buying in Westwood where the rental prices are among the highest in the area. The median purchase price of a Westwood home is $2.3 million and homes rent for an average of $4,367 per month.

West Los Angeles. If you want to be near shopping and dining, buying West Los Angeles real estate is a good option to consider. The median purchase price in this neighborhood is $1.19 million, and those who buy second homes here will have the perk of being able to easily get to nearby entertainment.

Mar Vista. If you want to live in a friendly neighborhood with a close sense of community, Mar Vista may be the right place for you. The median purchase price is on the lower side at $900,000, and residents here enjoy the walkability of the neighborhood, as well as the vibrancy that comes with many young professionals living in the area.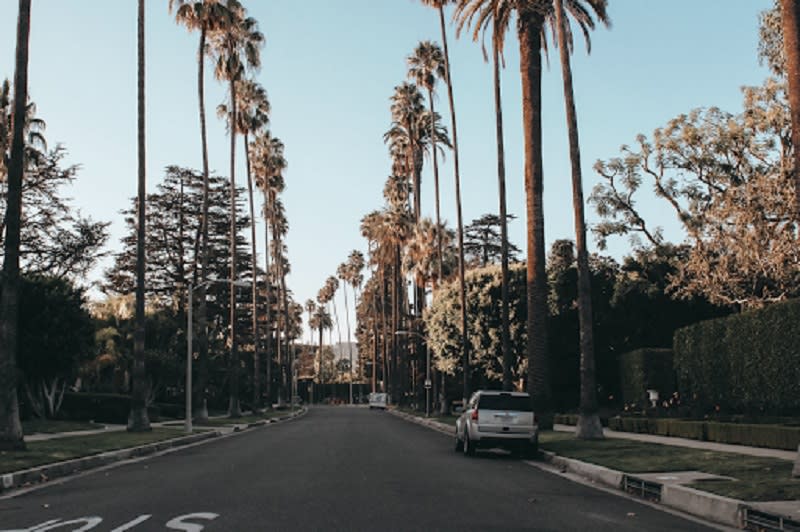 Hollywood Hills

. You'll pay an average price of $1.58 million for a second

home in the Hollywood Hills

, but it's worth it for those who want privacy and seclusion. With easy access to the city, plus amazing views of the mountains, Hollywood Hills offers plenty of pluses for those who want a luxury second home.

Downtown. If you want to be in the heart of the city, look no further than buying downtown Los Angeles real estate. This is a hot spot for young professionals and provides a central location for social, artistic, and career life. You'll likely be looking at condos rather than single-family homes if you choose to buy in downtown Los Angeles, but keep in mind these will be easy to rent should you choose to do so in the future.

Woodland Hills. You won't be in the middle of the action if you buy Los Angeles real estate in Woodland Hills, but you will be surrounded by lush greenery and nature and have easy access to the San Fernando Valley. Peace, comfort, and relaxation are the name of the game in Woodland Hills homes.
No matter where your primary residence is, you will find innumerable benefits to buying a second home in the Los Angeles area. Ready to start your search for Los Angeles real estate? Reach out to an experienced local agent at
The Passman Group
who can help you choose the best fit and be by your side during the entire buying process.