To Ensure a Successful Real Estate Transaction, Your Property Requires a Strong Online Presence
The COVID-19 pandemic has altered the way many industries operate. Social distancing, reduced staff and patrons, mandatory mask-wearing, even store closures have changed the way we communicate, shop, and conduct business.
From fewer in-person showings to a ban on open houses, real estate hasn't been immune from the effects of the pandemic. The housing industry, however, is uniquely positioned to overcome unforeseen market pressures such as COVID-19.
Why?
Real estate may be a people business, but the business of real estate doesn't draw a crowd. Outside of the aforementioned open houses, the selling of a home doesn't demand a large number of individuals congregating at once to make the deal happen. Walk-throughs, inspections, and paperwork can all be accomplished at a distance or with no more than a few people on-site or at an office closing the transaction.
What you do need is a strong Internet presence.
Your property's virtual curb appeal is just as important as the physical space your property occupies. From its webpage to its online listings to the digital know-how of your agent, properties with dynamic, well-thought-out virtual plans will sell faster than those without. Even better, you can achieve your digital property marketing success by following a few simple guidelines.
Embrace the Virtual Real Estate Transaction
Before we get too far into the finer points of digital marketing, you first must embrace the new normal of real estate. The journey you're about to take is largely a virtual one—not just with your current property sale, but the vast majority of property transactions that come after.
Although real estate will remain very much a people business where personal relationships matter and social contact is a critical part of marketing and sales, COVID-19 has pushed virtual real estate transactions to the forefront.
Real estate was already treading towards a virtual future well before the pandemic. Consider that the majority of new property searches start online. Virtual and video tours mimic actual walk-throughs and much of the paperwork involved in a property purchase is executable without setting foot in an office.
More and more, a buyer's first impression of a property is formed via an online visit, long before they ever see it in person. So when trying to connect your site—be it residential or commercial— with buyers across the country, you'll want to make a spectacular introduction.
With that in mind, let's explore five tips for virtually marketing properties. Pandemic or not, and regardless of current market conditions, these recommendations will help sell your properties today, tomorrow, and beyond.
Partner With a Tech-savvy Real Estate Agent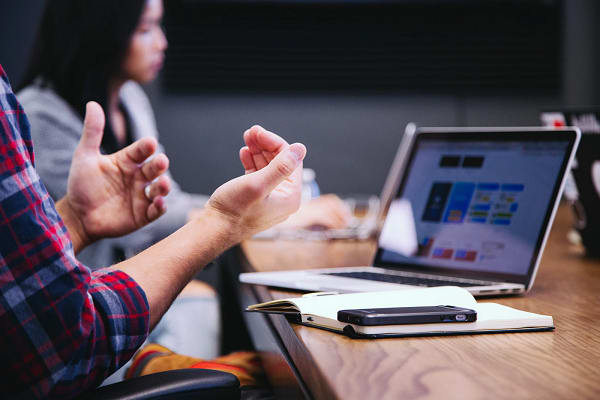 Whether it's a multi-million dollar Los Angeles estate, prime acreage near the coast, or a commercial opportunity in a neighborhood on the rise, an experienced real estate agent is a crucial partner in getting the most for your property. But make sure they're not just any agent.
Along with their experience, market knowledge, and excellent reputation, you'll want an agent who understands modern real estate marketing. Not just someone who can navigate confusing, unprecedented times (although that certainly has been helpful in 2020) but one who's skilled in modern (read: virtual) marketing.
Agents with a digital background possess a strong understanding of current marketing trends, including creating and managing social media campaigns. They also know the most advantageous digital channels to use to sell your property. For example, selling a beachfront compound in Malibu requires a different technique than mid-rise apartments and commercial space in Studio City.
Finally, an agent with digital marketing awareness carries a deep roster of connections— photographers or videographers, stagers, copyeditors, web developers, and other virtual vendors. These individuals are the ones who will help craft your property's online digital brand. A proficient and experienced network ensures your property shines online.
Opt for a Dedicated, Optimized Website
Properties of a certain cachet demand more than a traditional online listing. Yes, you'll want your property to feature on the usual online listing services; MLS is a given as are Realtor, Trulia, and Zillow. But at price points in the seven- and eight-figure range, a dedicated website will give your property the stand-alone, digital presence it deserves.
A dedicated site, even as an extension of your agent's already well-established home page, gives you space to accentuate your property's standout features. You're no longer limited by the boilerplate standards of regular listing services.
Bold, full-screen photos. Extensive virtual tours. Greater detail of the property itself, including its surrounding environment or neighborhood. The website also serves as a direct marketing piece, part of the toolkit to help attract prospective buyers. Make sure the site is optimized so your audience can interact with you on their terms—through a laptop, smartphone or tablet, or other mobile devices.
Dynamic Photography and Video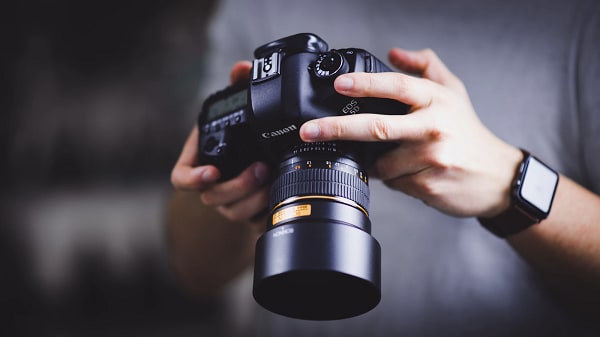 So what to fill your property website with? Photos, of course.
Professional, high-resolution photos to be exact. It's not enough to just show your property to a prospective buyer; you want them to feel it. The most effective way of doing that virtually is with standout photography that defines the space of the home, building, or land.
Virtual or 3D tours, which have been a mainstay of real estate listings for some time, are a must—especially if you want to mimic a home tour without actually being there. Video, however, is playing a more central role in online property marketing.
From sophisticated, two- to three-minute-long "trailers" to aerial footage provided via drone, video presents a dramatic opportunity to shine just the right light on the real estate you hope to sell.
Whenever possible, professionally stage your property as well. Even commercial real estate benefits from a stager's expert hand. If the constraints of a pandemic, or other outside influences, make this impossible, consider virtual staging. This process uses software and simulated imagery to transform your property into a blank canvas.
Virtual staging hints at crafting the right story and perception for your listing, which is critical to drawing in just the right buyer. You can update a traditionally-styled home with a more neutral, modern decor. Have a dated commercial space? Give it the virtual treatment with a hip, chic design.
The point is to make your property stand out online. Give it a genuine wow factor by utilizing all the tools at your disposal—photos, videos, virtual tours, and staging.
Details Matter
By its very nature, a virtual listing is a limiting experience for any buyer. Regardless of the number of glossy photos or videos with high production value, there is no substitution for a physical tour of the property.
You can overcome this shortcoming by enhancing your listing with less common elements. For example, wherever possible, include a floor plan layout of the property, a recap of the property's technology, comfort systems, or design details, and useful information such as plot maps or neighborhood amenities.
Additionally, don't neglect areas that are underrepresented in most online listings. Have a uniquely designed or oversized garage with a workspace? Include multiple photos of it or incorporate it in a video or virtual tour. Is there extra storage or an attic or basement space with finish out potential? Something distinctive about the lot the property sits on? Don't hesitate to feature these elements as well.
If you're trying to sell a commercial space, take the same approach. Highlight undervalued aspects that might prove to be big draws for the right buyer. When you show prospective buyers elements they would only expect to see when touring in-person, you provide a more complete view of your listing. Ultimately, it broadens your reach and appeals to a wider group of shoppers.
A final consideration is to keep your messaging clear and consistent. Clean, concise copy— property description, room details, calls to action—stand out in a marketing space where walls of text are commonplace and often ignored.
Social Media
Advertising outliers just a decade ago, social media platforms are now critical outlets for engaging potential buyers. Connecting with online communities like Facebook groups or building buzz for your listing through YouTube or Instagram will widen your buyer pool and establish your property's "brand."
Yes, your property is a brand. The more you can promote it across the right social media channels, the better. While there's plenty of platforms to choose from, focus on those that represent the right demographics for what you're selling. Facebook and YouTube appeal to broad demographics. LinkedIn will have a higher contingent of investment-minded members. Twitter, Instagram, and Pinterest have their own unique user bases.
Again, it helps if your real estate agent already has a substantial social media presence. You can leverage their extensive network to generate interest in your property and do so faster than more traditional advertising channels.
Are you interested in more helpful advice on marketing and selling your Los Angeles-based property? Or do you want to explore future investment opportunities—commercial or residential? Allow
The Passman Group
to be your guide to Los Angeles luxury real estate.