Try Your Hand at Purchasing Los Angeles Luxury Real Estate Online via a Luxury Property Auction Site
A year after the global pandemic, how we conduct business has drastically changed. This has proven true for even the real estate market. Prices for homes have exploded with people moving more, and more people now have the option to work wherever they live. The luxury real estate market is booming as well, and open houses and purchases are now facilitated in a more virtual environment.
If you're in the market for Los Angeles luxury real estate, consider going through an online property auction site. When purchasing luxury real estate online, you benefit from a wholly transparent view of the entire process. You're able to see how many people have bid on a particular property and for how much. The process tends to move much faster than in a traditional setting. The buyers are vetted, and all parties are aware of any cost upfront. Let's dive deeper into the top tips and tricks on how to navigate the LA real estate market in an online environment.


Work With Experts
Don't go into the process alone. Work with a brokerage firm that's experienced in high-end LA luxury property. Usually, brokerage firms have 1-2 dedicated realtors who are experienced in online auctions. Their commission rate is about
2-3% of the sales price
, which is typically paid by the seller.
When you work with a realtor who is experienced in handling online real estate auctions, you benefit from their guidance and expertise. You won't have to worry about identifying whether the auction tools you are using are the best ones out there, and you will have someone to give you reliable advice throughout the entire process.


Types of Auctions
Absolute: An absolute auction is one where the property is sold to the highest bidder -- no matter what the final price is. There is no minimum in this type of auction, and competition is usually stiff as investors flock to these types of auctions to look for deals. Those selling property in an absolute auction may be in financial distress, and they need a quick sale.
Minimum Bid: In a minimum bid auction, the seller sets a reserve price and will only accept that price or above. If the highest bid does not meet these requirements, the property will not be sold. In most cases, the sellers of these properties are not in distress, and the auctions normally attract long-term real estate investors.
Reserve: When a bid is accepted in a reserve auction, that bid becomes an offer rather than the selling price. The seller can then accept or reject this offer within 72 hours of the auction closing. Though these can be good opportunities for long-term investors, some choose not to attend them for fear of wasting time on a seller who may not accept their bid/offer.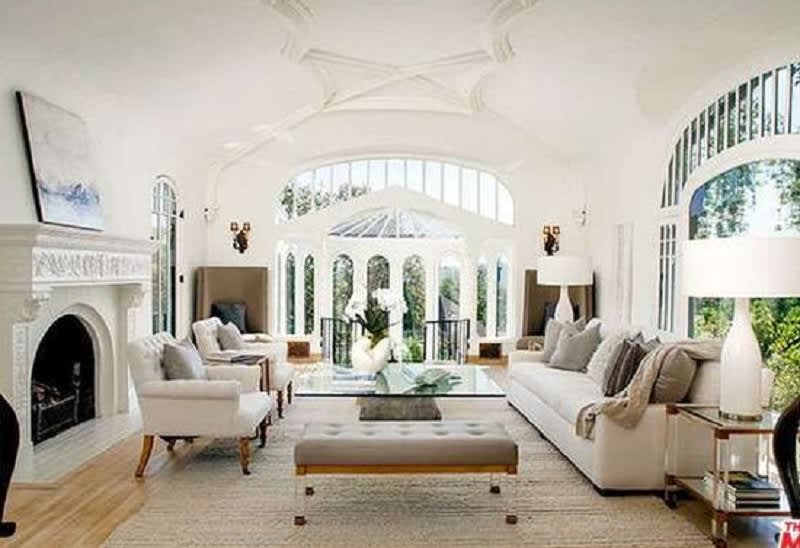 Take the Walk-Through Seriously
Since you'll be purchasing a home with no
inspection period
safety net, you're going to want to ensure that any pre-bid inspection is taken seriously. Hire a qualified home inspector -- who's certified by a national organization — to inspect any home you're interested in buying. A professional home inspection can cost around $500 in Los Angeles. This small sum can save you, as the buyer, several thousands of dollars of wasted money on costly repairs and ownership in a money pit.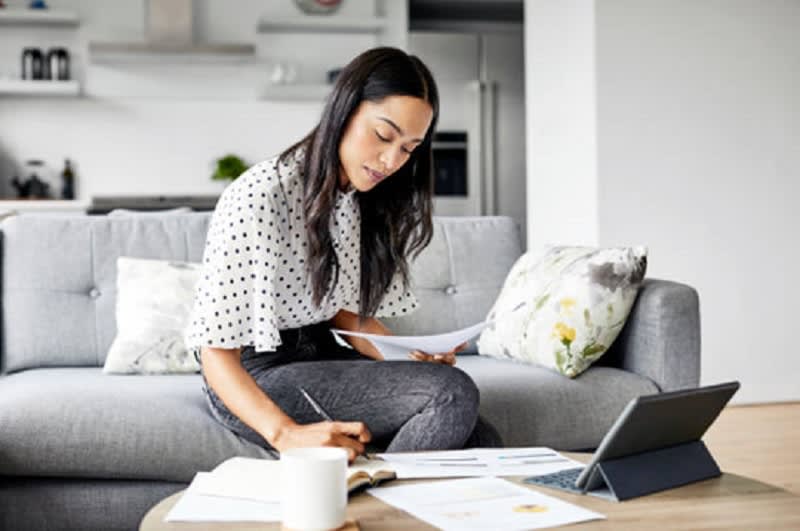 Be Financially Prepared
When purchasing property, be sure that you're financially prepared for all costs.
You'll want to be
pre-approved for a mortgage
that is around the market rate for Los Angeles real estate. Since the closing period for online home auctions is usually no more than 30 days, not being pre-qualified for a home could mean that you lose out on the opportunity to purchase the luxury home of your dreams.
In addition to initial purchase fees, ensure that you've done your due diligence on the property taxes, what the maintenance costs are, and what future maintenance costs would entail. Your home inspector can assist you in determining some of these costs by explaining the efficiency of the home's systems, any systems that look worn out that may incur costly repair costs like a worn water heater or cracked foundation.


Don't Get Carried Away During Auctions
The Los Angeles real estate market is competitive. You can become easily enticed into bidding more for a property than what it's worth simply because you're in love with the home. Don't be easily swayed by more prominent buyers merely because they bid high early on. Rely on your team of professionals to help you assess the true cost of the home and stick to your guns on the top price that you're willing to pay. The last thing that you'd want is to spend hundreds of dollars more for a home than what it's worth simply because you got carried away with the auctioning experience.


Make an Early Bid
On the other hand, you may see a home listed for sale on an auction site and have completely fallen in love with it. You can work with a qualified agent to make an early bid to the seller. This is called a pre-auction offer. If the offer is reasonable, you may be able to secure the home. Luckily enough, on your part, the seller may not want to go through the hassle of bidding, and you've helped eliminate some stress of the unknown.
In addition to pre-auction offers, the seller may have listed a "buy now" option where they've set a predetermined price that they're willing to sell the home for before it goes live in the auction. You would press the "buy now" option and purchase the home.


Work With a Qualified Real Estate Agent
Buying LA luxury properties online can be a confusing yet fun and fast-paced process. Connect with a qualified real estate agent who has experience in navigating the online auction environment and someone who has deep experience navigating the LA luxury real estate landscape. They will not only help you find beautiful LA luxury homes according to your list of preferences, but they will also help you write a compelling offer, assist with confusing paperwork, connect with qualified staff such as home inspectors, and guide you through the auction process.
Ready to start looking at Los Angeles luxury real estate at auctions? Reach out to
David Passman and his team
for expert assistance.