According to
rental property forecasts
, as the increasingly competitive homebuying market continues, 2022 expects to see a higher demand for rental units than previous years. Economists also predict that individuals that moved in with family amid the pandemic will likely be looking to move and resume renting in 2022, further driving demand for rental properties.
As rental property owners prepare for this surge in the market, furnishing your rental is an essential first step to getting your home ready ahead of your marketing strategies. Here are some helpful tips to guide you in furnishing your property rental ahead of creating your rental website or commissioning professional photos to showcase your property.
Furnishing and decorating matter
As most people who have moved can attest, moving furniture is one of the least fun things to do with your time. The experience can be stressful and expensive and will likely take up a large chunk of your time.

Also, to keep in mind, nearly sixty-five percent of renters are under the age of 35; this includes recent graduates, students, and executives who travel and do not own many furnishings. These same groups are also less inclined to want to spend money or time to move furniture, especially if living in short-term rentals.


On the subject of furnished rentals, it can prove beneficial for both property managers and owners to invest in furnishing a decorated home, as furnished rentals can earn between 15-50% more than unfurnished rentals based on location, the renter's length of stay, and the amount of furniture in the home.
Cost for furnishing your rental
Rental furniture costs can be expensive, but you can fully furnish a property on a budget. Circumstances depend on the home —while some property owners can spend thousands of dollars on furnishing, others may spend next to nothing. Determining factors may include the rental property's location, furniture brands and conditions, and available inventory.


A property's location impacts furnishing costs based on increased shipping and delivery costs. For example, if you own a rental that promises privacy and seclusion miles away from a town, you may have to pay more for the logistics of delivering furniture. When you start weighing the closest available options to having to hire a professional, you can begin to determine the total cost involved in furnishing your rental property.


The furnishings you're looking to incorporate into your rental property may focus more on matching an aesthetic to the property's location. For instance, If you own a vacation rental on a beachfront, you may consider furnishing your home with a more sophisticated and color-neutral palette with furniture designed to withstand high traffic.


Likewise, if you own a cabin rental, you may be able to furnish the home with more rustic and less expensive pieces. Regardless of circumstances, approaching decisions with a budget in mind may help you avoid going overboard and spending too much on short-term rental furnishings.
Budgeting furnishing costs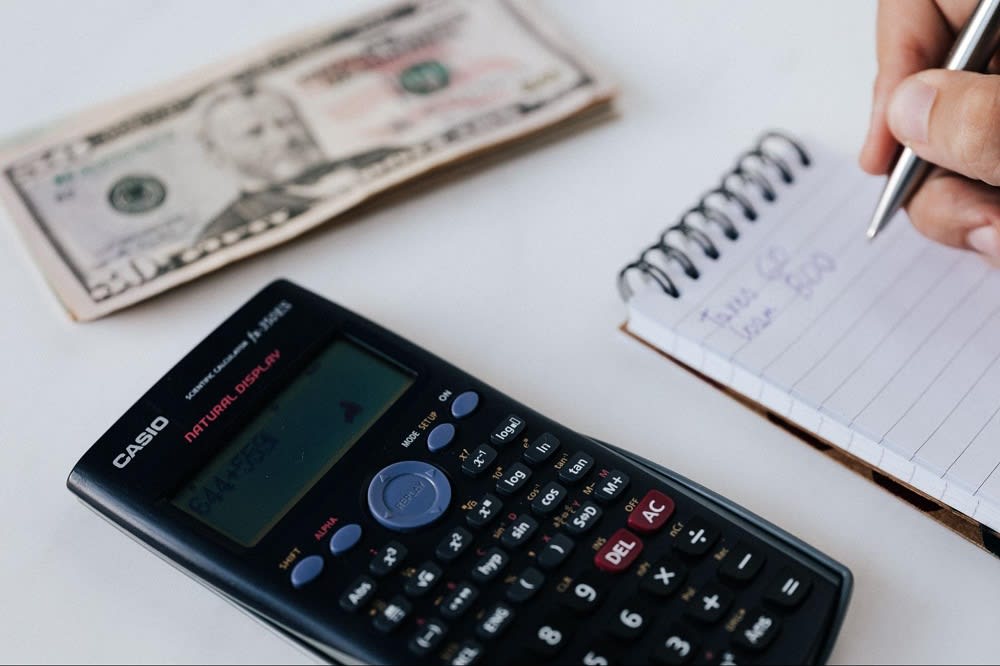 After assessing all the things unique to your home's needs, you're ready to budget your numbers. Budgeting is critical because if you're not following a cost plan, this could signal the bottom line taken from your earnings. Be realistic with what you're looking to spend to avoid making expensive mistakes that drive your budget up.
To structure a budget based on your furnishing needs, it's good to budget room by room if your plans involve adding or replacing a few pieces. Grouping furnishings by room will give you insight into where you'll need to invest more money (i.e., replacing beds and dressers, buying appliances for a kitchen, etc.). Set realistic low-end and high-end cost expectations, and separate must haves and desirables to help keep you on budget.
Simple suggestions for furnishing your rental
Now that you've structured a budget, you're ready to go out and begin the fun process of choosing stylish pieces to fit your home's aesthetic.
Simple is best. While many of us might not have the same creativity and flair as interior designers, choosing neutral color palettes and incorporating small pops of color is a great way to stick to the basics. If you're looking for inspiration, furniture shops and retail associates can help you decide on ideas or guide you on how to mix and match pieces.

Identify prospective renters. Think about who will rent the space — this could include students or young professionals, so it may not be necessary to invest in high-end furniture.

Don't go overboard. Allow for open spaces in the home. Renters will appreciate opportunities to incorporate some of their own pieces to make it more personalized. Avoid filling up every room with furniture or decorative accessories.

Revisit your budget. Remember that furnishings don't have to reflect your preference or that of your dream property. Remember to glance at your budget to avoid shopping at high-end furniture stores. Instead, look to purchase high-quality pieces at discount stores that can create unique looks while helping you save money.
Choosing the right furniture pieces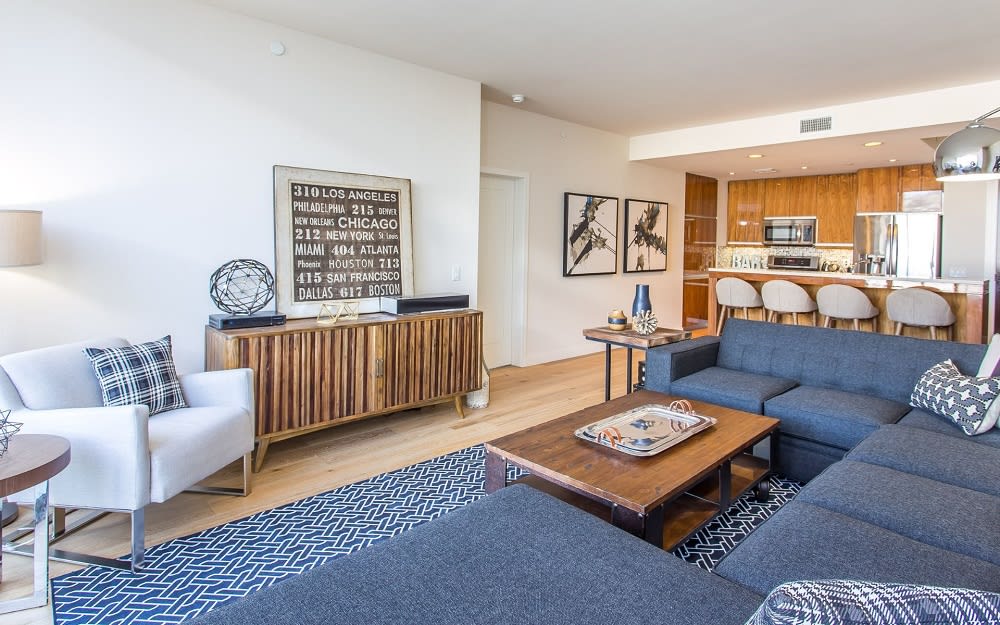 You probably have a general idea about what furniture to select based on budget and needs. Choosing the best furniture for your rental will ensure prospective renters enjoy living in the home and will look to extend their lease in the long term. The right furnishings should align with your rental rates, which is essential when selecting pieces designated for each room.
Kitchen & dining room: Considered high traffic areas, it's important to include both practical and functional furniture pieces without sacrificing comfort. Tables and chairs should be comfortable and durable, as these rooms will see stains, spills, and scratches from use.

Living room: For many, the living room is the heart of the home and an area of the house that should incorporate comfort, capacity (including sufficient seating), and flow. Incorporate furniture that is inviting and warm and compliments the home.

Bedroom(s): If your rental home includes bedroom furnishings, ensure you invest in quality pieces that promote a restful experience. Functional and stylish pieces will serve to round out the comfort of the room and will satisfy the needs of those staying in the rental.

Backyard and patio furniture: Create appealing outdoor spaces and invest in quality outdoor furniture. If the property has the room and your budget allows, adding outdoor furniture could help increase your property's value, reflecting a higher rate.
Takeaway
When furnishing a rental property, you should anticipate the needs of your future renters. Reminding yourself that furnishing the space needn't be complicated or expensive, and staying within budget will help keep the process easy, fun, and stress-free. Being conscious of your home's furniture budget and identifying ways to find the best and least costly furnishings are the right steps to follow to make the home inviting and functional. Being intentional and thoughtful about furnishing your home will create a space that makes renters happy.


Are you looking to list your rental?
The Passman Group
and its experienced team of real estate professionals will help guide you on your next real estate journey in Los Angeles. Contact them today to get started!