Everything You Need to Keep Your Luxury LA Home as Safe as Possible.
Whether you live at a beautiful Southern California beach or in a gated community in the Hollywood Hills, security for your Los Angeles luxury real estate is paramount.
If your family's home truly is its castle, you'll want to protect it as best you can. Not only is your luxury home a substantial investment, but you should have the peace of mind that you and your family will be safe 24/7.
You can go full-on James Bond with the latest in security systems for your luxury home, or you can take more basic steps to secure the property both inside and out. No matter how secure your home feels, it can still be tempting for criminals who figure that a luxury home will contain cash, jewelry, artwork, and other valuables. The key is to be able to foil them at every step.
Here are some security upgrades your Los Angeles luxury real estate needs.
High-Tech Walls and Gates
Security upgrades can start literally at your property line. Your home might already be protected by a wall or a fence, and the driveway might be secured by a gate. If not, consider adding these features. Not only can they be built to look aesthetically pleasing, but their very presence might be enough to deter criminals, sending a signal that there could be stricter security measures inside. Even if a gated entrance already protects your community, an extra layer of protection never hurts. Automated gates with buzzer systems can be set up so that you can personally control who can drive up to your home.
The Front Door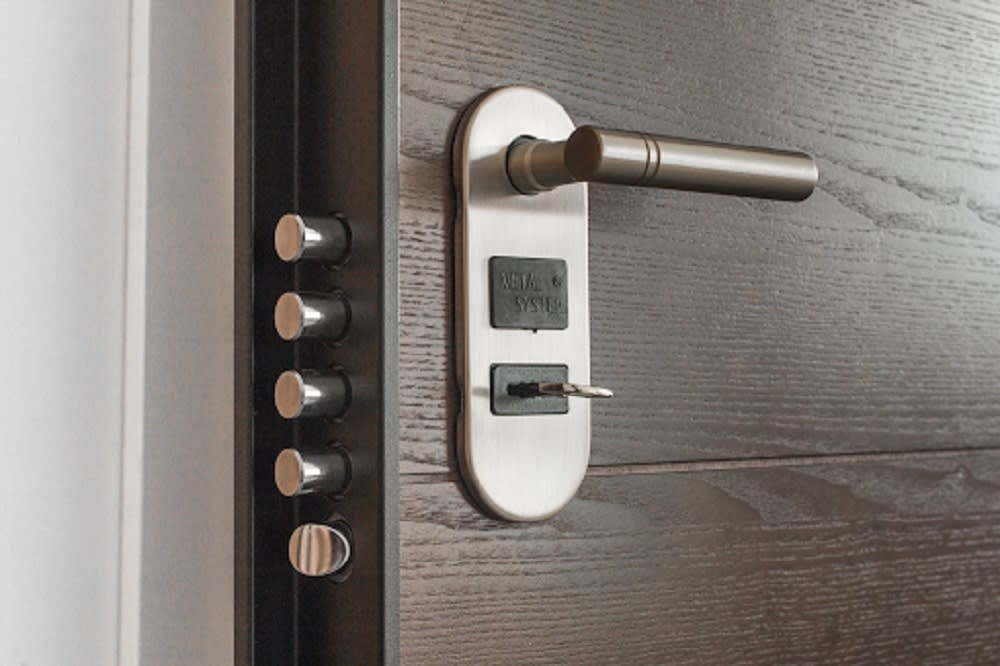 It's always important to have a layered approach to
security
and think of all possible ways someone can access your luxury home. Of course, the front door is one of the most essential parts of your home to protect. Sometimes homeowners in secluded neighborhoods can be lulled into a false sense of security and leave front doors unsecured or even unlocked.
Fortunately, there are companies that specialize in custom security doors designed to keep intruders out. These doors are designed to look stylish and pleasing to the eye yet are tough and practically impossible to breach. These include the front door, side doors, patio doors, sliding doors, French doors, and fire doors. Every door can be designed in the same style, color, and material, so you won't have to worry about it standing out. Recently,
doorbell cameras
from companies like Ring or Nest have become increasingly popular; they offer homeowners an easy way to see anyone who's at the door, and many allow you to communicate with the person at your door via a microphone, even if you're not on the premises.
Enforced Windows
Don't forget the windows, a common point of entry for intruders. Depending on their security needs, some luxury homeowners have chosen windows that are impact-resistant or even bulletproof.
Beyond those protections, the best windows for security are casement windows and double-hung windows. Casement windows are hinged on the sides of the frame and have hand-operated locks that can only be moved from the inside. Double-hung windows have two independently adjustable sashes and are easy to operate.
Outdoor Lighting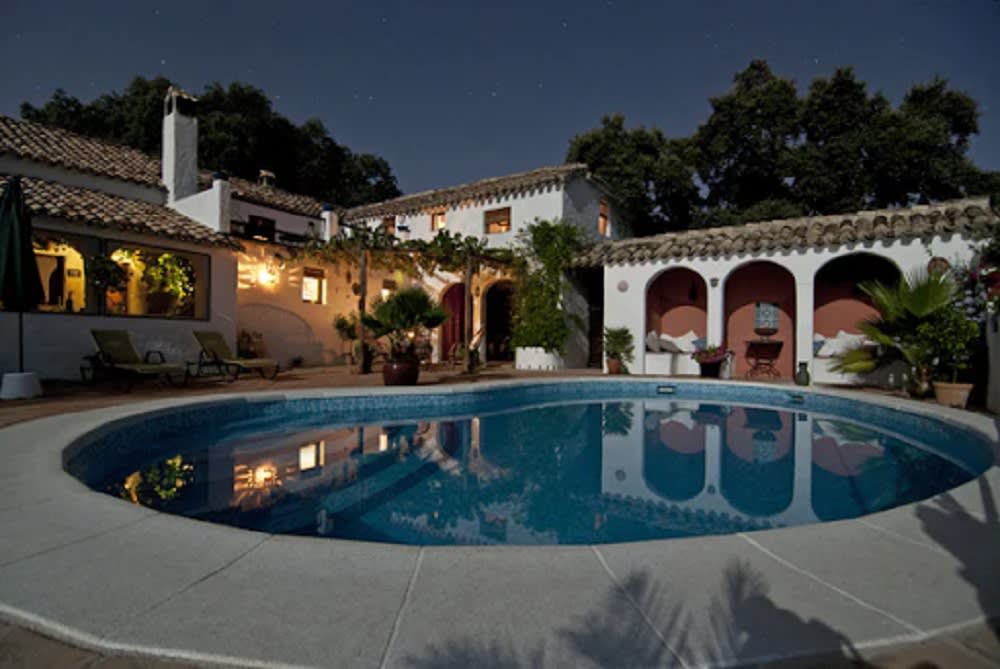 One way to deter intruders and criminals from dusk until dawn is to have ample outdoor lighting for your Los Angeles luxury real estate. Not only does it make your property look attractive after dark, but it can also dissuade intruders from coming onto your property and reduces the number of hiding spaces.
Outdoor security lighting includes landscape lighting along sidewalks and driveways as well as wall-mounted or pole-mounted motion lights and floodlights. While floodlights can remain on all night and illuminate a large area, motion lights turn on when someone comes within range of a sensor. Motion lights are best utilized when directed at a door or window. These motion sensors are a great way to be alerted quickly when someone is approaching your property, and they also work as an excellent deterrent against possible intruders.
Many motion lights and spotlights are solar-powered. While that's great for the environment, make sure you mount the solar panel in an area that gets good sunlight all year, so it remains fully charged at all times. Some units might operate on solar-powered batteries that occasionally need to be replaced. If you need lighting in an area that isn't in direct sunlight, it might need to be a hard-wired motion light or floodlight.
Security System
Once you've secured the exterior as best you can, it's time to tie it all together by choosing a
security system
for your Los Angeles luxury real estate. Although you've fortified doors and windows, intruders can still get onto your property and try to break into your luxury home. You'll want a security system to warn you and even notify a security company or the police.
You can find state-of-the-art security systems that are wireless and easy to install. Depending on the complexity of the system, you still might want a professional to install it. Get recommendations from friends or neighbors, or research them online.
A good security system will include alarms on the windows and doors that will go off if broken or tampered with. You can replace traditional keyed door locks with digital locks that can't be picked by a criminal or otherwise forced open. These locks can be operated from your
mobile phone
or by entering a code on a keypad.
Complete your system with security cameras that allow you to check your home remotely when you are away. These cameras can be mounted on the exterior of your home and well as in the interior.
If you have a large property, you will probably need several exterior cameras. They should be mounted so that there are no blind spots where criminals can go undetected. Make sure the coverage includes the front door and all other doors and windows, the garage, the pool area, and any other spot where intruders could enter or try to hide while casing your property. If you have a gate at the entrance to your property, make sure there's a camera focused on it.
The same goes for the interior. Ensure you have enough cameras to provide adequate coverage, particularly in rooms where collections or valuables are displayed or stored. Good lighting is also important in these rooms.
Security experts suggest that you invest in high-quality camera equipment. Look for features such as high-definition or 4K cameras with digital zoom and color night vision. These features will clearly capture details that can help police identify someone who has broken into your home.
Your system should allow you to monitor your home remotely from your mobile phone or laptop.
Every home is different, so research security systems to make sure yours is adequately protected.
If you plan to buy or sell Los Angeles luxury real estate in 2021, contact
The Passman Group
for assistance.