Southern California's Housing Market Ended 2020 on a Hot Streak. With Continuing Demand and Scant Supply, What Will 2021 Hold in Store for Those Looking to Buy and Sell L.A. Real Estate?

2020 was an incredibly turbulent year.

Okay, that might be a massive understatement. No sector was left untouched by the unrelenting COVID-19 pandemic.

Thankfully with vaccines arriving en masse, there is finally a light at the end of the coronavirus tunnel. What may linger well into 2021 is the pandemic's impact on a number of business and economic sectors. One of the ongoing bright spots, however, will be the housing market.

The most surprising aspect of last year's economic turmoil stemmed from conditions created by the pandemic supercharging housing markets—not just in and around Los Angeles but across the country.

​​​​​​​After a considerable decline in housing activity in April and May, pent up demand exploded beginning in late July and early August. Since that time, the winning streak continues unabated.

To better appreciate the current dynamics of L.A.'s housing market and what 2021 may bring, it helps to explore the region's current state of housing supply and demand. Let's first start with why it's a great time to be a seller.
If You Want to List, the Time Is Now

Looking at L.A.'s luxury housing market as a whole, it is decidedly a seller's market. At the start of 2020, this wasn't the case.

​​​​​​​Favoring neither buyers nor sellers, inventory was low, and demand, while high, wasn't moving at the breakneck pace that came to define the latter part of 2020.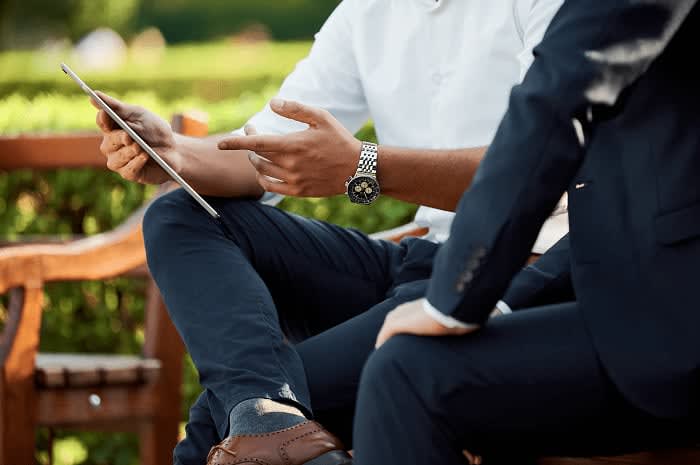 In fact, steadily declining inventory levels have been a hallmark of L.A.'s housing for the past year. In the single-family sector, it's reached a near all-time low. At the start of 2020, inventory stood at roughly a six month supply. Entering 2021, that is down to just over two months.

Between November 2019 and November 2020, listings decreased 17.5%.

It's not uncommon in today's market for a home, particularly if it's priced to sell and in one of L.A.'s more desirable areas, to receive multiple offers. High-end properties especially are seeing multiple competing offers, inducing bidding wars.

If you're listing in one of L.A's top markets, it's even more lucrative to sell a home now. Buyers are flocking to Beverly Hills, Bel Air, Malibu, and Pacific Palisades.

For 2021, there is an expectation that, with a vaccine, and certain sectors potentially embracing more permanent work from home policies (although that does remain to be seen), there will be a steady stream of new homebuyers heading to Los Angeles from out of state.

Few areas in the country can compete with L.A.'s location or weather. And when COVID restrictions are fully lifted, the sheer volume of entertainment and activities, particularly those outdoors, will be a huge draw. The multitude of housing options and vast array of communities for any lifestyle doesn't hurt either.

If you're a current homeowner on the fence about whether or not to list, now may very well be the best time to do so. Conditions are set up for the continued market dynamics well into the year.

There is a housing shortage, and new development is lagging. Strong sales should continue. However, if the past is any indication, conditions can change suddenly. If you're ready to list, the early part of 2021 will present a golden opportunity.

Low inventory leads us to the second point of why now is a viable time to list your home—rising prices. Price your home right, and in many cases, multiple competing bids will result. Aggressive buyers will drive the price up, and in many cases, well above asking.

In the luxury market, which was least affected by the pandemic, it means a savvy seller can net a considerable reward.

Median home prices rose 11% to end the year. Current forecasts for Los Angeles and the surrounding areas have prices increasing anywhere from 7% to 10% in the coming year.

​​​​​​​Even with the rising prices, which, coupled with the competition, will price some buyers out of the market, 2021 stands to be a banner year for sales and potentially the best over the last decade and a half.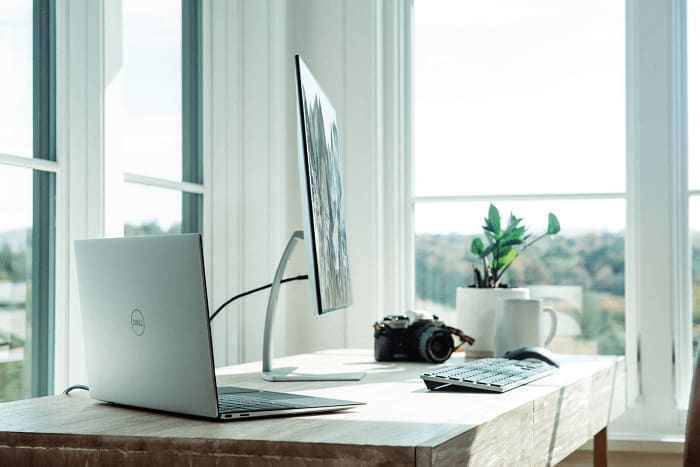 What Is Driving Demand

So what's fueling the need for housing? While the narrative of pandemic-driven demand is popular and to a certain extent accurate, it only serves as one of many factors. It's easy to forget now, but early in the COVID-19 outbreak, doom and gloom was the overwhelming outlook for housing markets everywhere. And, as we mentioned earlier, that prediction came to fruition in the late spring of 2020.
Listings, showings, and sales came to a halt with the rise of stay-at-home orders and public virus mitigation efforts. Though as activity sprang back to life later in the summer, pent-up demand and drastically changing needs and lifestyles sent the market into a frenzy.

A common theme for 2020 was people seeking out space: not merely an extra bedroom or some additional storage, but a lot of flexibility and room to roam.

Whether it was to work from home, accommodate virtual school, or gain access to private outdoor spaces, homeowners with means were on the move. And they were eschewing urban centers—those most directly impacted by the pandemic—for suburban communities.

For now, working from home remains a conditional experiment for most employers. Whether or not it becomes a permanent arrangement for the future remains questionable. Maintaining an at-home office is not for everyone. As offices come back online, shifts back to urban areas may become more prevalent.

Until then, a large portion of homebuyers are happy to trade the notoriously bad L.A. traffic for a space they can roll out of bed and walk to—without shedding their pajamas. Or, in the case of the rising number of hybrid office—home situations, at least trade it for two to three days a week.

Beyond the need for functional space, home buyers are interested in personal space as well. Further driving their move into larger homes is dedicated outdoor spaces and private amenities—pools, indoor-outdoor spaces, terraces, and rooftop patios.

Ultimately, with urban area attractions—restaurants, bars, theatres, nightclubs, and even public spaces such as parks—shut down or operating in a limited capacity, one of the main draws of living in or near the core of L.A. remains cut off. Better equipped homes—at least, better equipped than their urban counterparts—are a significant draw.

As the pandemic wore on, basic needs began to trump any coronavirus-related relocation. New buyers are entering the market.

One group is millennials, who are hitting the market as first-time home buyers as they enter their early 30s.

That alone will ensure that demand for housing will continue to thrive in the Los Angeles area over the coming half-decade—possibly longer.

Investors, too, will find the coming year quite attractive; most notably, in those same urban areas left behind during the pandemic. With urban housing demand lagging behind L.A.'s outermost neighborhoods, a number of deals will be available for those wanting to build or expand an existing portfolio.

The timeframe for deal-making within urban cores could be fairly narrow as more individuals receive the COVID-19 vaccine, and jobs and the economy get back on track. Expect prices to rise in these areas as the year progresses.

You also have a fraction of current homeowners, that given the current economic climate, are trading homes and neighborhoods. Even those in upper-income brackets found that shifting to less expensive communities was an attractive play to guard against any prolonged economic downturn.

Certainly, depending on the tax bracket, the downsizing of neighborhoods is relative. However, selling one home at the height of a hot market and buying another slightly cheaper home at a historically low-interest rate is a wise move amid uncertainty.\

Finally, it's worth noting that another driver, arguably one of the most critical, is feeding the high demand for housing—historically low-interest rates.

Currently, a 30-year fixed-rate mortgage sits at 2.75%. Fifteen-year fixed is 2.25%. For comparison, in June 2020, the 30-year fixed rate was 3.6%.

The Federal Reserve provided much of the push for this as they committed to maintaining federal rates as low as possible. The main goal is to encourage borrowing and counter the conditions brought on by the pandemic.

Going forward, this will continue to be a massive driver for the market's disparate buyers. Although rates are predicted to rise gradually throughout the year, the additional combination of low inventory and high demand will continue to fuel L.A.'s hot real estate market. Thankfully, though, 2021 should prove much less of a roller coaster ride than 2020.
​​​​​​​

Are you interested in more helpful advice on buying or selling a Los Angeles-based property? Or do you want to explore future investment opportunities—commercial or residential? Allow
The Passman Group
to be your guide to Los Angeles luxury real estate.